Speakers
View here some of our 2022 speakers, ranging from leading operators to industry experts.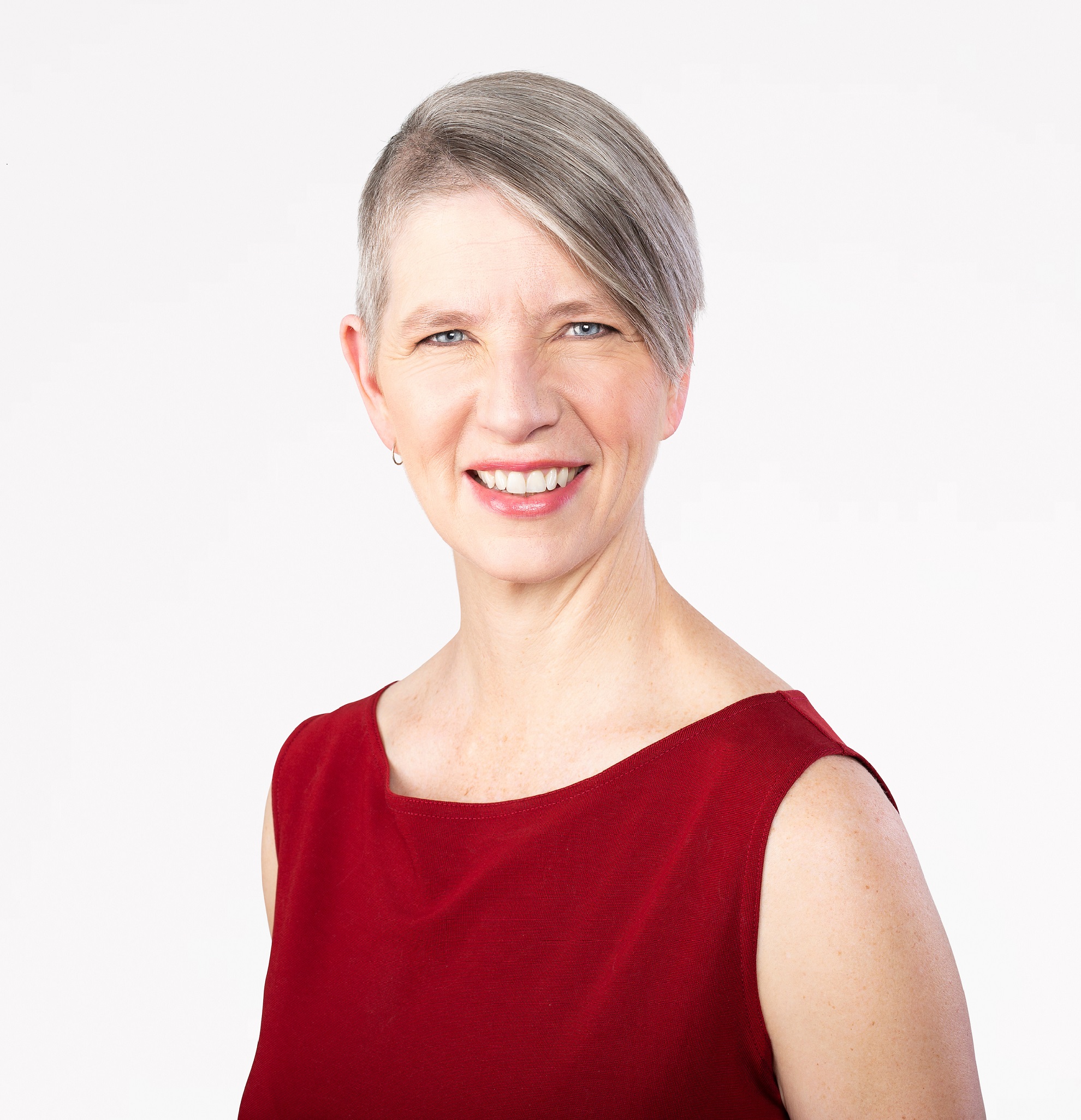 Keynote – Dianne McGrath
Dianne McGrath is also one of Australia's most highly regarded experts on sustainability. She is a Masters program lecturer, PhD researcher, biohacker, blogger, experimenter and director. She holds four university degrees and is currently completing her PhD at RMIT University where she is conducting a first-of-its-kind food waste research project, Watch My Waste. She is also the Director of the sustainability and business consultancy, Food for Thought Consulting Australia, and recently chaired the Australian Government's Retail and Foodservice Advisory Board in the development of the National Food Waste Strategy.
Dianne's work experience has provided her with strong expertise in project management, marketing and government organisations in her time with the Australian Energy Regulator, Department of Resources, Energy and Tourism and GlaxoSmithKline (GSK). Dianne is also one of seven Australian shortlisted Mars One astronaut candidates in the remaining Mars 100.
Susannah George

Urban List
Susannah George is the CEO and founder of Urban List, Australia and New Zealand's largest independent lifestyle publisher. Susannah launched Urban List in 2011 after identifying a gap in the Australian market for an independently curated city guide. A passionate entrepreneur and hands-on business owner, Susannah works closely with Urban List's all-female executive team whilst also dedicating time to developing new business concepts, providing expertise to business owners and brand leaders and supporting and advocating for causes close to her heart.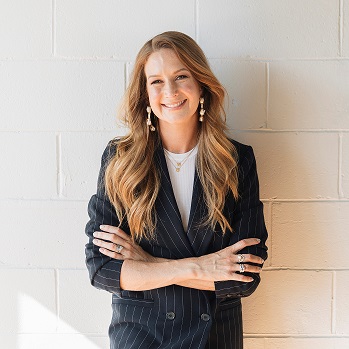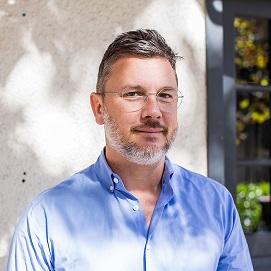 Matt Swieboda

Love, Tilly Devine
Matt Swieboda began his career working as a sommelier at restaurants including Quay, Pier, and Est. At the age of 29, he left fine dining to open Love, Tilly Devine before launching Dear Sainte Éloise with business partner Nathanial Hatwell and Ragazzi Wine and Pasta with Chef Scott McComas-Williams. In 2020, the team created a line of take-home pasta packs under the brand Fabbrica, which went on to become a small pasta retailer/sandwich café in the CBD. The Love Tilly Group continue to hone online natural wine store Laneway Liquor and move toward expanding Fabbrica's pasta-pack production across the country and overseas.
Illa Kim

Soul Dining
Born in Seoul, South Korea, Illa was 11 when she moved to Germany. She went on to work in PR, branding and marketing with local and international companies before returning to Seoul where she met Chef Daero Lee and continued working in PR. The pair made the decision to move to Sydney in 2013 after Daero received a job offer, with both working in restaurants before opening their first restaurant Soul Deli in Surry Hills in 2018. They launched Soul Deli in 2020; a venue that was inspired by a COVID-19 pivot. Illa is continuing her studies after beginning a WSET Diploma in Wines and is passionate about food and beverage matching.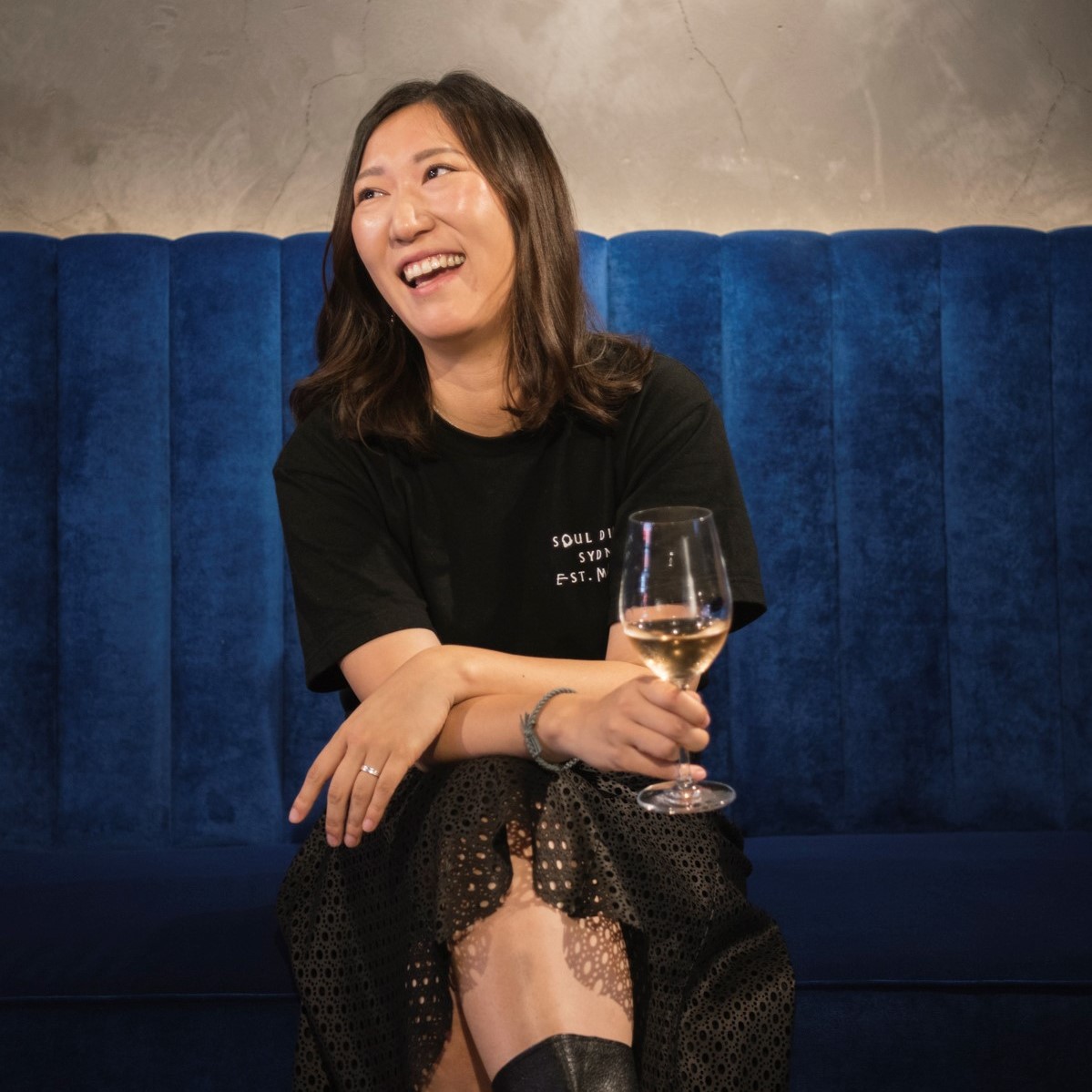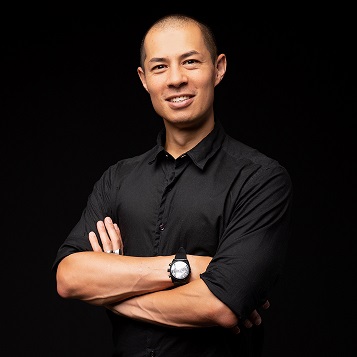 Justin Newton

House Made Hospitality
A hospitality operations specialist, Justin Newton's career has spanned five continents and all corners of the industry. Justin has trained wait staff that served the Royal family in London, worked as a guest relations manager for a resort in the Maldives, opened a world-class restaurant in Barbados and helped launch a five-star resort in Montenegro.
He returned to Sydney in 2007 where he sat on the executive team of The Keystone Group, running the restaurant side of the business and personally opening six of the group's venues. After stints as the food and beverage director for QT Hotel Sydney, the general manager of Merivale's Establishment precinct, director of food and beverage for TFE Hotels and the general manager of hospitality at Lion, Justin is now one of the owners of House Made Hospitality – a new Sydney-based group that recently opened the Hinchcliff House precinct in Circular Quay.
Joanne Sproule

the people_
Joanne Sproule is a self-confessed hotel junkie and a seasoned sales and revenue management executive.  Jo's keen eye for detail and her unwavering passion for the hospitality industry has seen her excel at the highest level. Ranging from stylised boutique hotels in Hong Kong to working with hotel giants like Ovolo, QT, Four Seasons & Langham Joanne's level of expertise lead her to find her new home as the group GM at the people_; a hotel and hospitality management group developing a series of houses and hotels across Sydney, Melbourne and greater Australia. Jo and her team at the people_ are re-imagining, restoring and repurposing heritage buildings to bring about new era living with purpose-driven hospitality concepts.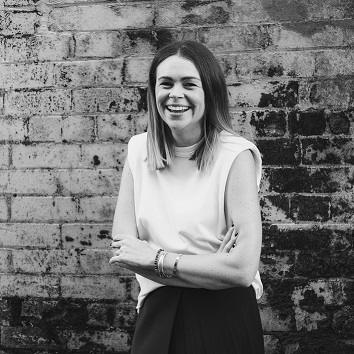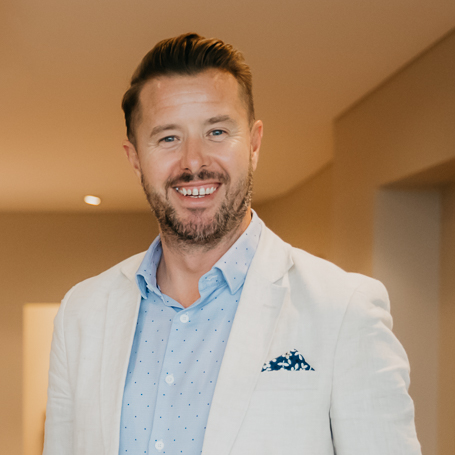 Gary Burrows

TheFork
Gary Burrows' career in digital innovation spans 15 years, multiple industries and four continents.
He has worked in commercial and marketing roles in retail, technology and online organisations including Rocket Internet, Naspers and Groupon in the UK, Europe, the Middle East and Africa.
Having most recently spent time leading growth in the business division overseeing corporate partnerships, 3rd party retail and online, events and major sponsorships at Event Cinemas; Gary is now the Country Manager of TheFork Australia. The company has taken numerous steps over recent months to become a think tank for the industry, working supporting restaurateurs and venues restaurants among the challenges of rising costs, low margins, delivery services and the competitive landscape.
Bec Nyst

Uber Eats
Bec Nyst is the head of restaurants for Uber Eats in Australia and New Zealand. She started her career in consulting at McKinsey & Company before transitioning to the tech sector, spending several years at Google and eBay in the United States.
Bec returned to Australia in 2017 to join Uber Eats as a general manager. Bec has a Masters in Business Administration from Harvard Business School, as well as creative arts and law degrees from the University of Melbourne.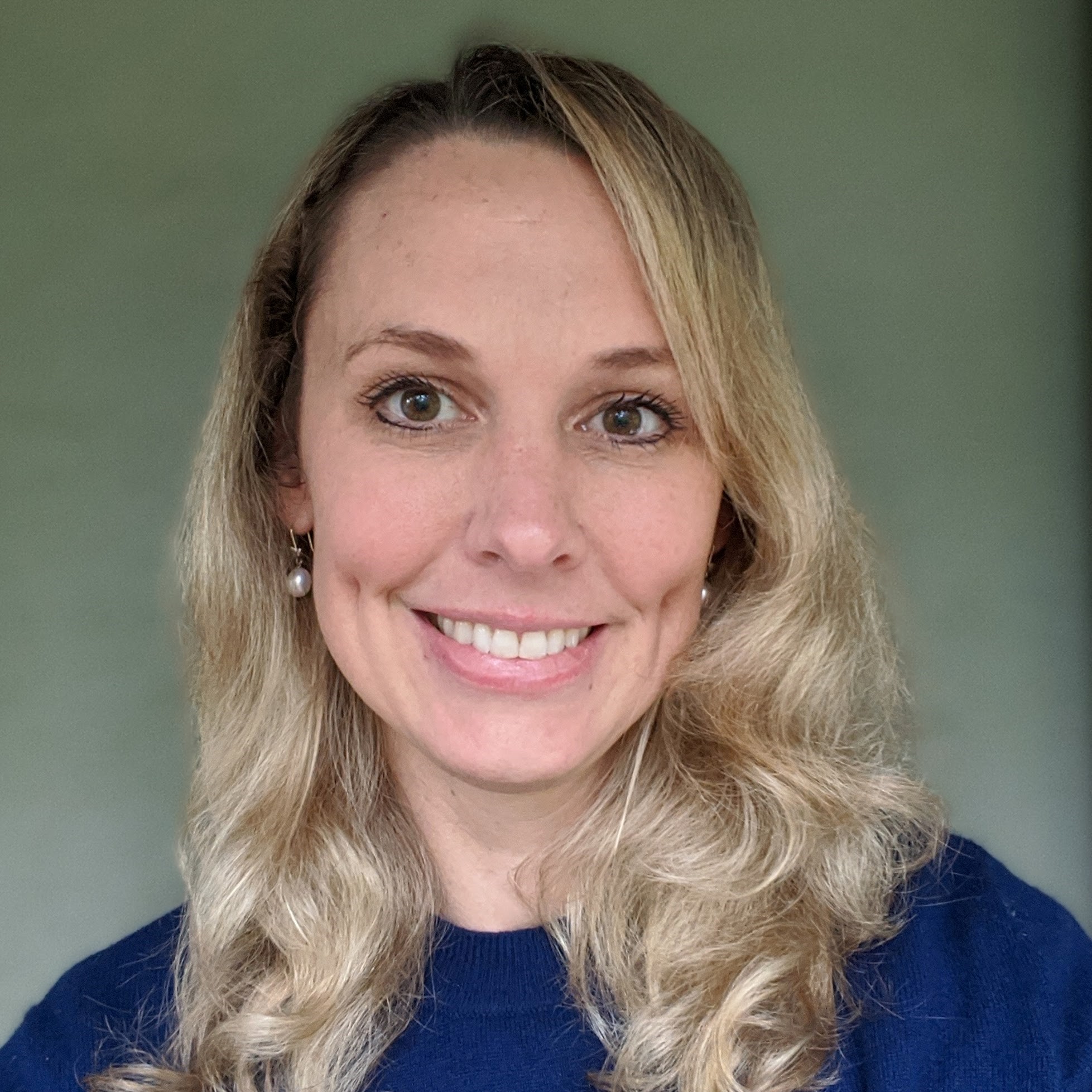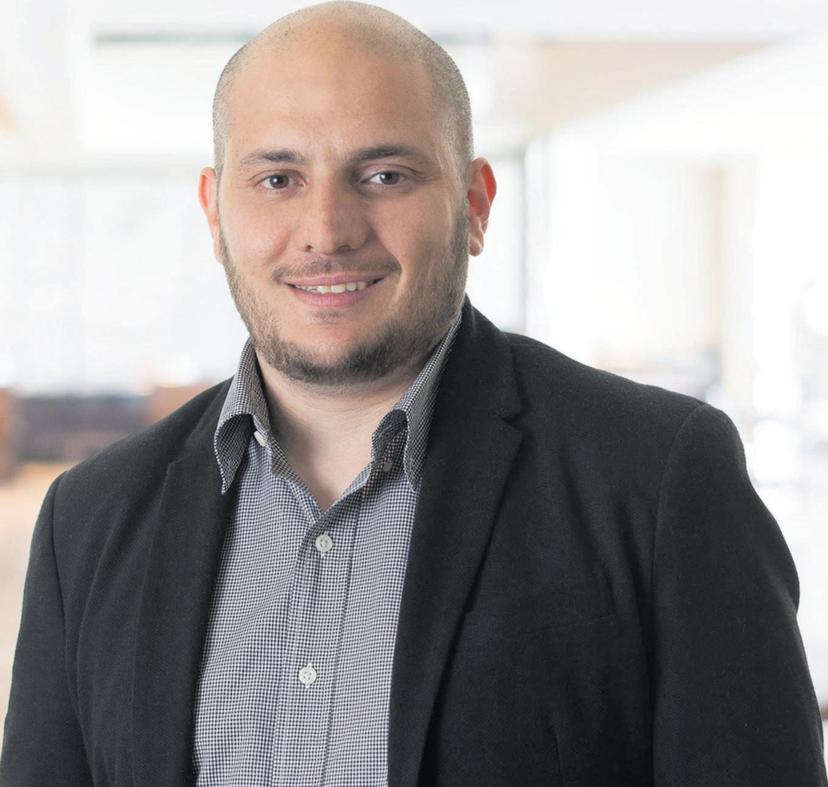 John Saadie

OrderUp!
John Saadie is the founder and CEO of innovative online ordering platform Order Up; a leading food commerce platform. He ran a digital agency before launching Order Up! which is an innovative platform that allows customers to order and pay from anywhere on their own device.
Order Up!'s technology covers pick up, delivery and in-venue ordering and payments, helping customers to transact from any device. They have developed innovative 'room service' technology for hotels and most recently have launched into stadiums and festivals.
Julian Cincotta

Butter
Julian honed his culinary knowledge and skills under Neil Perry at Rockpool (Sydney and Melbourne), stints at US restaurants including Alinea and Blackbird and as sous chef at Nomad. In 2015, Julian received the Josephine Pignolet Young Chef of the Year award, which saw him stage overseas at Saturne (Paris), Lyle's (London) and Restaurant Bror (Copenhagen) to name a few.
In 2016, Julian launched Butter, the world's first hybrid sneaker, hip hop, fried chicken and
Champagne bar. Julian is the co-founder and executive chef, and the concept now has three venues around Sydney.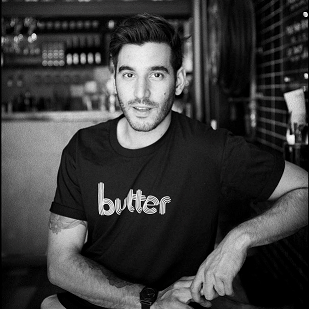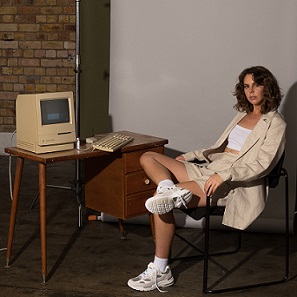 Jasmine Gallagher

After Hours 
Art director, producer and aspiring comedian Jasmine Gallagher is a founding partner at Brisbane-based design studio After Hours. A multidisciplinary creative, Jasmine's past experience in marketing, public relations and design supports her empathic grasp of clients' needs, aligning visual and commercial goals across all stages and applications of the design process.
Jasmine's portfolio includes an Australia-wide roster of identities, websites and campaigns for leading brands including Small Talk, Paramount House Hotel, Quinby's Honey and the Carolina Group.
Shy Trutwein

After Hours
After Hours Founding Partner Shy Trutwein's career has come a long way since customising Myspace pages in high school. Winner of the 2020 AGDA Judges Choice for Emerging Designer award, Shy's success is driven by immense passion for design, illustration and typography.
The lead designer at After Hours, Shy's most prominent campaigns merge a minimal aesthetic with a sense of play, drawing inspiration from archival print media to create distinctive works that feel contemporary yet familiar. Shy's portfolio comprises a host of Australia's leading hospitality brands including Leigh Street Wine Room, Shwarmama and Reuben Hills.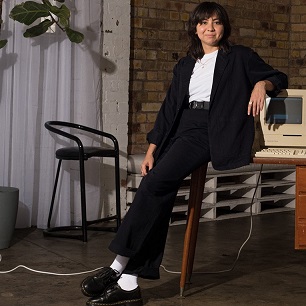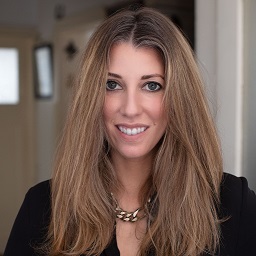 Kitti Gould

Kitti Gould Photography
Kitti Gould is a photographer who specialises in the food, wine, travel and lifestyle industries. Over the past 12 years, she's been both a creative and creator, working as a designer, art director and producer across hospitality groups and agencies. Now, she applies a broader vision to her photography to tell the stories of the people behind venues, produce and brands.
Kitti works collaboratively with a diverse range of clients to create beautiful imagery, but it's her connection to the subject matter and curiosity that makes the end result stand out. She especially enjoys documenting the ethical and environmentally sustainable ways in which her clients are evolving, and incorporates a similar philosophy into her work.
TJ Edwards

1oh1 Media
TJ Edwards has over eight years' experience in social media and an even longer career in hospitality marketing working alongside brands including Woolworths, Coca-Cola and Hamilton Island. Frustrated with seeing venues struggle with social media, TJ dusted off a laptop, picked up a second- hand camera and launched 1oh1 Media, an agency designed to help hospitality venues with everything from content creation to social media management, PR, web development, branding and more.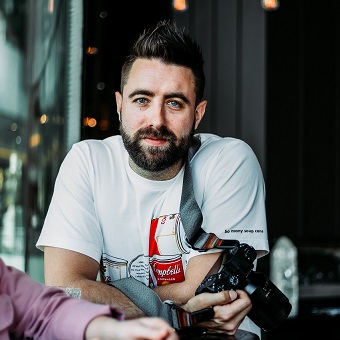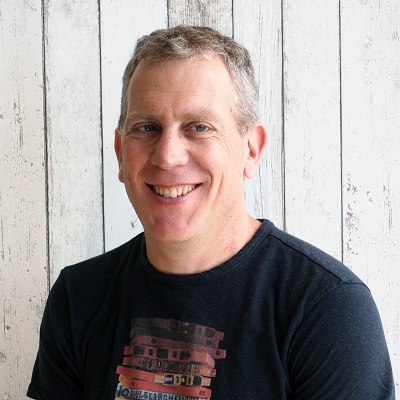 Gary Smith

BioPak
Gary Smith started BioPak with business partner Richard Fine in 2006. Their mission was to reduce the environmental impact of single-use foodservice disposables by producing packaging from rapidly renewable sustainably sourced compostable materials instead of using plastics derived from finite fossil resources. BioPak is the most recognised and trusted supplier of compostable single-use foodservice disposable packaging in Australia and New Zealand. In the span of a decade, BioPak has disrupted the industry and continues to lead by developing innovative packaging solutions based on the principles of a circular economy. As a serial entrepreneur with experience in logistics and information technology, Gary has been instrumental for the rapid growth of BioPak from a start-up into a lean and efficient operation that continues to lead the industry.
Nathan Dalah
Fishbowl Bondi
Alongside Nic Pestalozzi and Casper Ettelson, Nathan founded Fishbowl in 2016 whilst still at university, where he bounced between a few different degrees including law, journalism and business. He left studies behind in the same year to pursue FB full-time.
The launch of Fishbowl was self-funded. Since then, it has grown from one location to 30 in four years. During this time, Nathan also launched two other concepts: Fish Shop (which opens its second location in 2021) and Side Room (soon to have three locations). Nathan is currently CEO at The Fishbowl Group with plans to oversee the expansion of the brand – across Fishbowl, Fish Shop and Side Room – into new states and territories.
Helise Heggen

Merivale
Helise Heggen has been working in hospitality for more than 21 years, beginning her career as a kitchen hand while studying interior architecture. A full-time career in architecture was put on the back burner as she completed a mature-aged commercial cookery apprenticeship at the age of 30. Four years later, Helise joined Merivale in her first front-of-house role as an assistant restaurant manager at Mr. Wong before moving to Fred's venue manager.
Helise is excited to side-step again into a new space as a learning and development partner where she oversees Merivale's Apprenticeship School, Senior Development Programs and Bartender Bootcamp.
Martin Hudak
Maybe Sammy & Spiritual Coffee
Martin Hudák was born in Prešov, Slovakia and began his career behind the bar after graduating from secondary school. He quickly discovered a passion for both coffee and cocktails and moved moved to London to join The Savoy's American Bar where he held the position of senior bartender for nearly for years. Martin has won numerous global awards for bartending and has travelled across the world to lead cocktail demonstrations and training programs. Martin is the founder of Spiritual Coffee and a global coffee ambassador for Mr. Black Spirits. He is currently based in Sydney where he opened Maybe Sammy as a "swing" on a classic hotel cocktail bar, minus the hotel. Maybe Sammy was named Best New International Cocktail Bar 2019 and was named Best Australasian Bar. It is currently no.11 on the World's 50 Best Bars list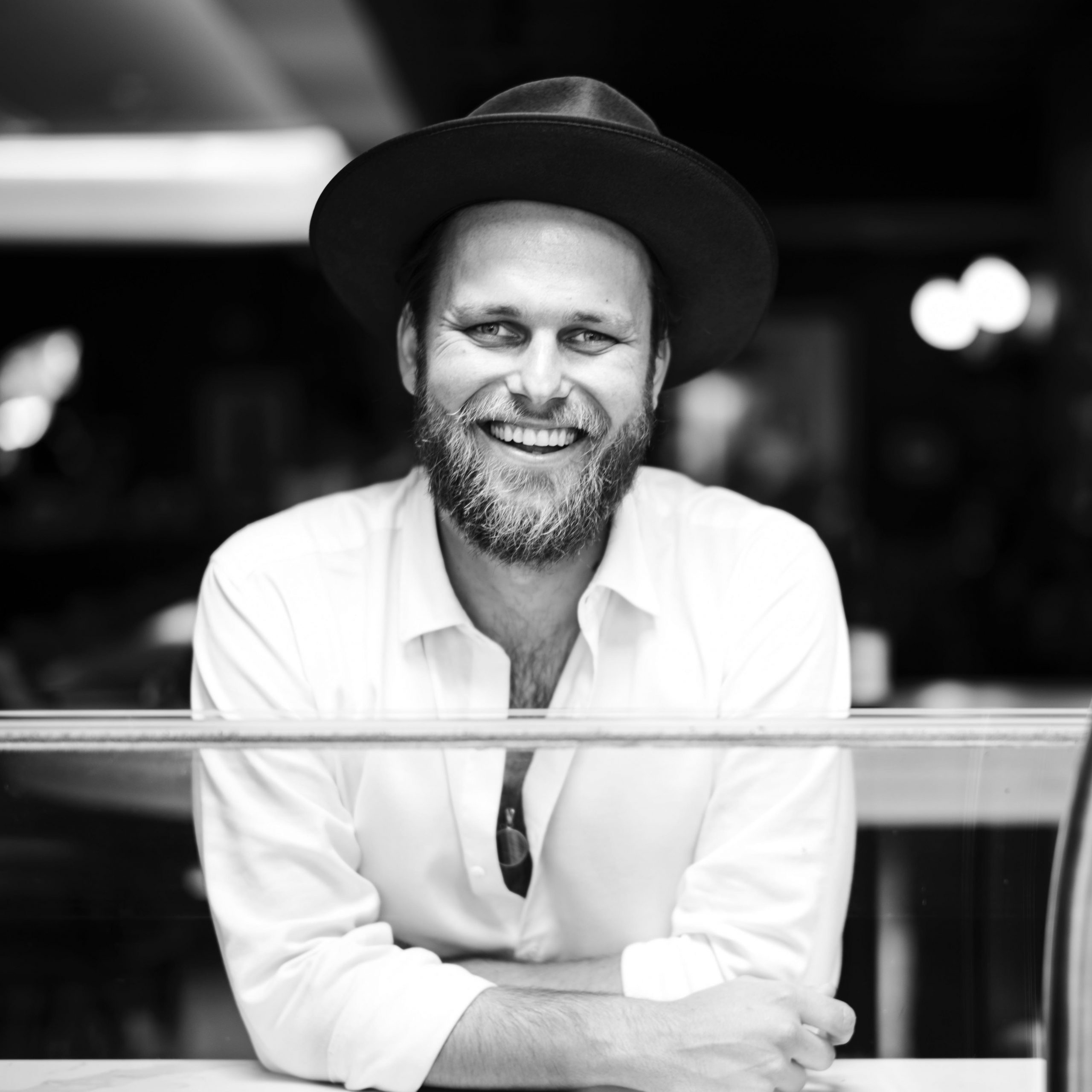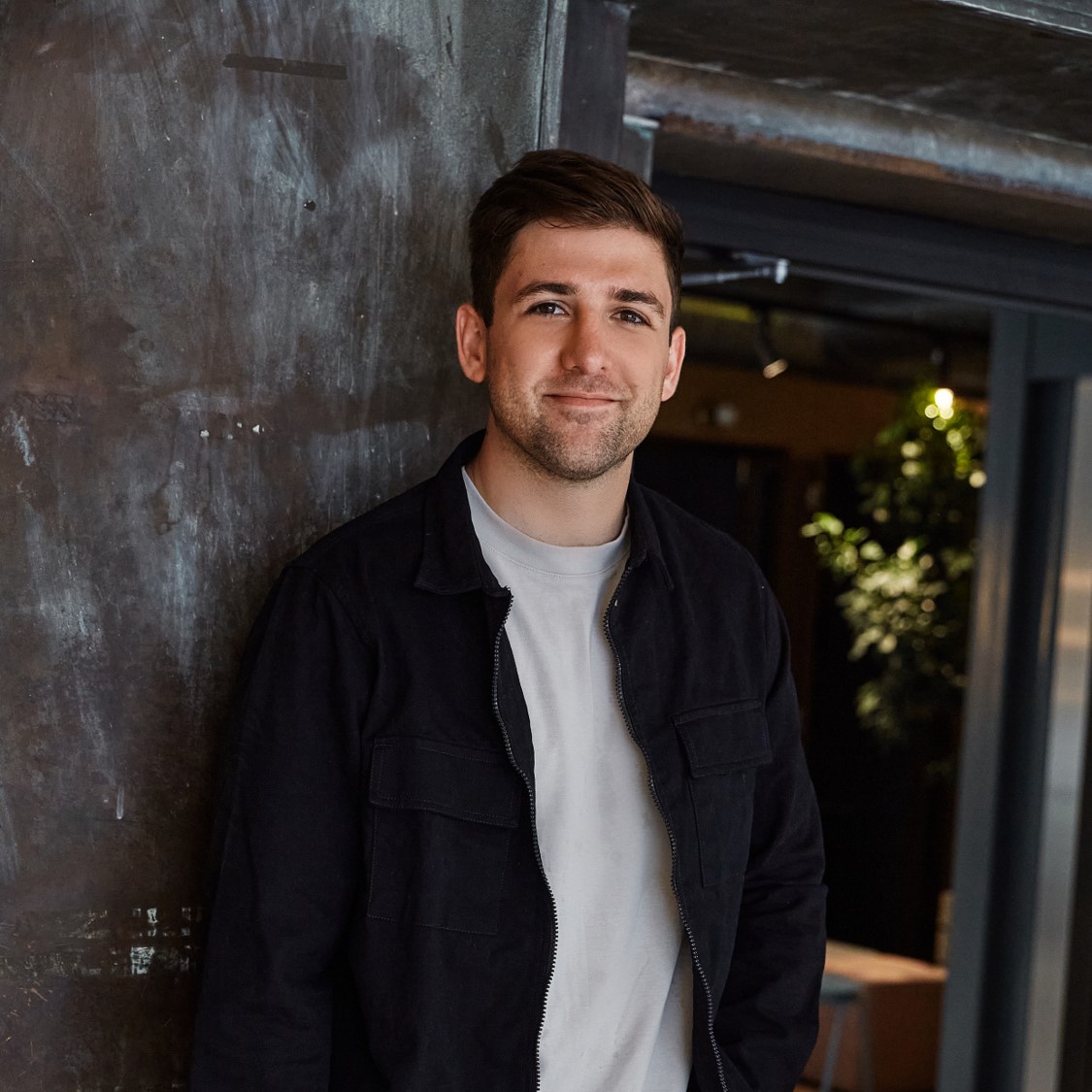 Scott Bimead
Euda
Scott Bidmead is an award-winning entrepreneur and wellbeing expert, with a Masters of Applied Positive Psychology. Scott has built a number of successful start-ups, and is currently the CEO of corporate wellbeing company Euda. Euda is a proprietary software solution which leverages state of the art tech, science and positive psychology with the mission to improve the wellbeing of staff around Australia and New Zealand. Scott is an accomplished martial artist and facilitator in everything from breathwork to flow, and has presented content alongside Tony Robbins. He is the former chairperson of Headspace Adelaide and an ambassador for Youngcare and Livin.
Luke Butler
Hastings People
Luke Butler is the Managing Director of Hastings People and is known as one of the most respected and connected people in the hospitality sector.
Over the past 20 years, Luke has occupied group management roles with leading operators in the industry. In 2016, Luke's attention turned to recruitment, combining his experience in hiring, passion for mentoring and vast industry network.